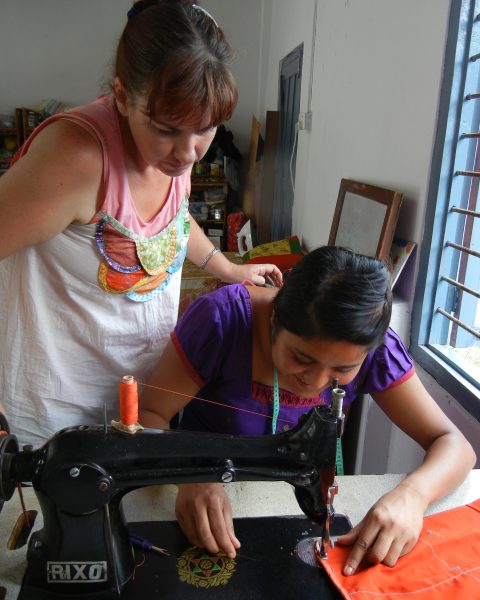 what we do
Kriayt Social Business
Kriayt is a for-profit social business, combining business know how with the desire to address social issues. We directly support the empowerment of women.
Using our business model approach 'Kriayt Social Business' is able to achieve sustainability. Capital investors can recoup their initial investment but gain no profit. Profits are reinvested into expanding education and employment opportunities for women in Nepal.  Kriayt offers an enabling environment where Women learn skills, earn a reliable income and gain the confidence to be independent.
After Education & Training expenses are paid any remaining profit is used to give back to community needs. From April 2015 we have been significant funders for remote Dalit villages suffering from Earthquake damage caused by a devastating 7.9 Earthquake. In 2016 we start presenting our Women's Health Program & started the program planning for an Early Childhood Development Centre.
Our success is measured by the social impact made rather than high profit margins