You have read many issues of the issues Nepali Women face, the women have the right and the desire for change!

Nepali women have a strong, proud spirit, there is an atmosphere of transition, where the women are eager to lift themselves out of these dire conditions and develop into independent, empowered women for themselves, for their daughters, for their families.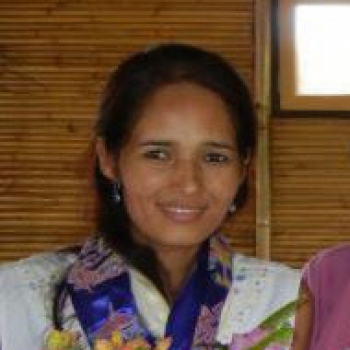 Kamala
PROJECT MANAGER
Kamala – is the mother of two school-aged children. She lives with her husband and children. Kamala loves to learn new skills. She has dedicated herself to her family but, as they get older, she desires to challenge herself and help others. Kamala is extremely proud of her workmanship, she started as a piece rate worker with the Handicraft group, and within one year she became the overall Program Manager. She also leads our Education & Empowerment sessions.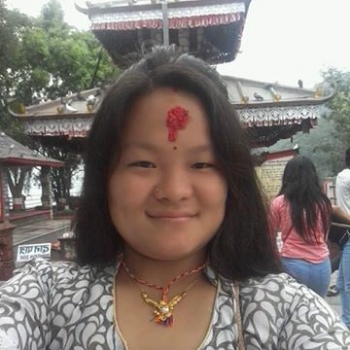 Renuka
PRODUCTION MANAGER
Renuka – is studying in college which she attends from 6am-10am. She works fulltime for Kriayt and is now the Handicraft Production manager. She started as Shop manager supervising the younger staff in shop keeping, stock control & managing piece rate work. Piece rate stock is what we buy from the women and sell in the shop. Renuka has a calm, friendly nature and her confidence and ability always shines. Renuka currently heads production with the Handicraft group. She is a very gifted creative being in her own right producing many beautiful items.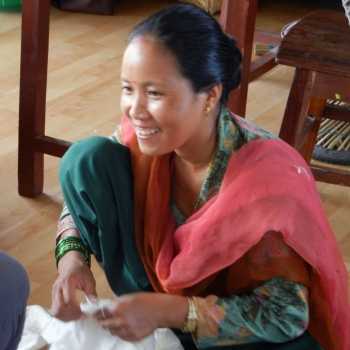 Sita
CROCHET EXTRAORDINAIRE
Sita –  lives in her room with her two small sons . Her husband works overseas and she only sees him every 2 years, so she is looking after her children on her own. Sita is happy all day long and smiles away as she works. She is a keen sewer but she sparkles when making our crochet dolls come alive. She is a full time piece rate worker with the Kriayt Handicraft group keeping us stocked with her beautiful dolls.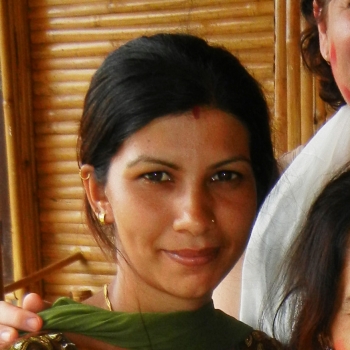 Chandrakala
SEWING EXPERT
Chandrakala – is married with a small daughter. She attended sewing classes at our training centre and showed great potential. Chandrakala was the first woman to complete our job training course. She learnt sewing skills, product design and small business skills. Chandrakala was the leader to start and continue with 'Mimi &Narni' a range of Children's & Women's clothing. She works fulltime with sewing piece rates and is trained in Peddle and electric sewing machines. In 2015 she became the Sewing Manager with our sewing handicraft group.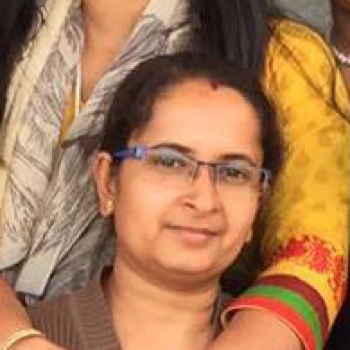 Bandana
COMMUNITY GROUP LEADER
Bandana – is a mother with a young son and lives with her husband and his family. She has her bachelor's in primary school teaching. Currently she is working with the production team producing crocheted animals for sale, as the profits from these animals are dedicated to our early childhood development centre. The more products we sell the closer we become to opening our centre where we will value the experience Bandana holds in teaching. Bandana is a leader in our Kriayt Sister program guiding International guests with our interactive tours.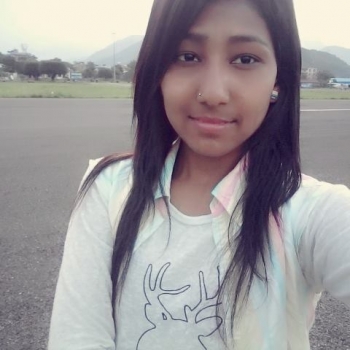 Saraswoti
BEADING GENIUS
Saraswoti –  is studying after 3 attempts she passed her School leaving certificate, she passed yr 11 & 12 studying teaching subjects.She is currently doing her first year in University study to gain her bachelors.  She works to support herself so she can attend her studies. She is very blessed that her tuition and school costs are taken care of by an organisation looking to educate young women in the community.
She is currently trained in beading and designs & creates unique bead stitched earrings. Her main role is to assist with the handicraft group, buying supplies, making tea and helping the women with any of their needs. If she has spare time she will also work on her beaded designs.  Saraswoti was raised in an orphanage [although she was not an orphan] she now lives independently with other young friends in a safe environment.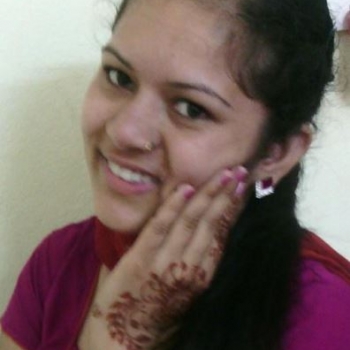 Mina
AWESOME BUTIK
Mina – is studying to pass her School leaving certificate, she is studying arts. She is working part time so she can attend to her studies. She is trained in the skill of Butik which is the traditional art of decorating clothing and sari's with embroidery. Mina can be seen most days in the workroom on her loom making exquisite pieces. Mina was raised in an orphanage (although she is not an orphan) she now lives independently with other young friends in a safe environment.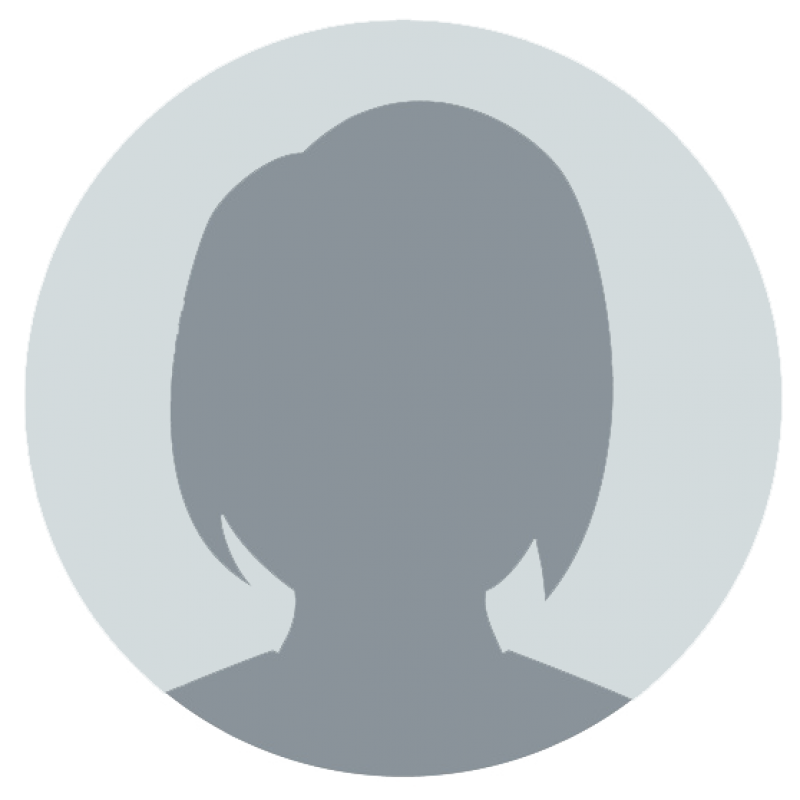 > Your Name Here <
SUPERSTAR EXTRAORDINAIRE
You- we do not know your story but we want to hear all about it ! Join us on one of our tours –
We can chat, create and share stories – Ours and yours! Fill in the blank, join our tribe of Empowered Women, Create change…. Best of let us all celebrate you… wonderful you.
Kriayt Sister's Community Leaders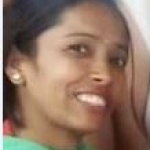 Parbiti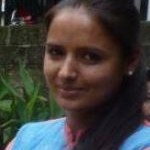 Sunita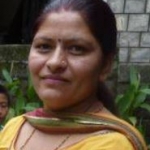 Indira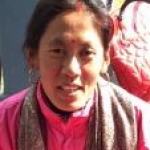 Kalpana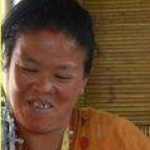 Puramaya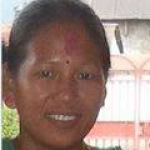 Sunita
women empowering women
Visit Us in Nepal
'Realise, the power is in your hands to make a choice….. for change,
rely on your strength to make a change in your life.' This is the motivation
we instil in all women. Feel empowered while helping others empower
themselves. What can YOU do to contribute? Help us reach out to more
women in Nepal. Below are our FOR PROFIT tours that we invite you to
attend. Know that all profits are used to fund our programs, so by joining
us you have taken action to contribute and help our programs.